With the biggest shopping season just around the corner, it is more important than ever that your website is available and consumers can find it. As companies add eye-catching images, social share buttons and attractive promotions to grab consumers' attention, they may also inadvertently be slowing down their website.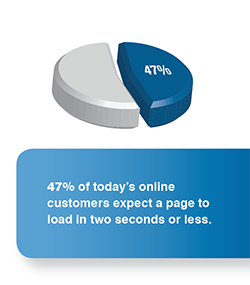 For consumers who are increasingly impatient and expect a website to load within two seconds or less, the majority will quickly abandon a slow-loading page along with their shopping cart, resulting in lost revenue. With so many potential problems to slow down your site, the domain name system (DNS) doesn't have to be one of them.
What is DNS?
DNS is the Internet's equivalent to a phone book. It maintains a directory of domain names and translates them to their respective Internet Protocol (IP) addresses, enabling the end user to access a desired Web page. Any disruption to the DNS during the holiday season can be disastrous for retailers.
"DNS is the Achilles' heel of the Web, often forgotten, and its impact on website performance is ignored until it breaks down," explains Mehdi Daoudi, CEO of Web performance monitoring firm Catchpoint. However, it doesn't have to be.