For those who have heard the call to build their small business, Verisign encourages you to "Keep Dreaming Up." That's the message of our newest U.S. campaign for .net, which launched this week.
For more than 30 years, .net domain names have helped power the dreams and passions of business owners and professionals all over the world. A .net domain name was, in fact, the first domain name created, and, it's where the internet will continue to grow. How's that for a great start?
Start With a .net
If you have something – a passion, a dream, a talent – that you want to bring to the world, one of your first steps should be to go online and create a presence on the web. And, registering a .net domain name is a great place to start, whether it's to build a startup, begin a side hustle, or start all over again.
Hub for Business Tips and Advice
To help business visionaries find their feet, Verisign launched a new .net small business hub at KeepDreamingUp.net. It serves as a resource to deliver advice and inspiration on how to start and grow a business, featuring articles, videos, and advice from experts. The aim is to build a community that helps people take that leap and make their business dream a reality.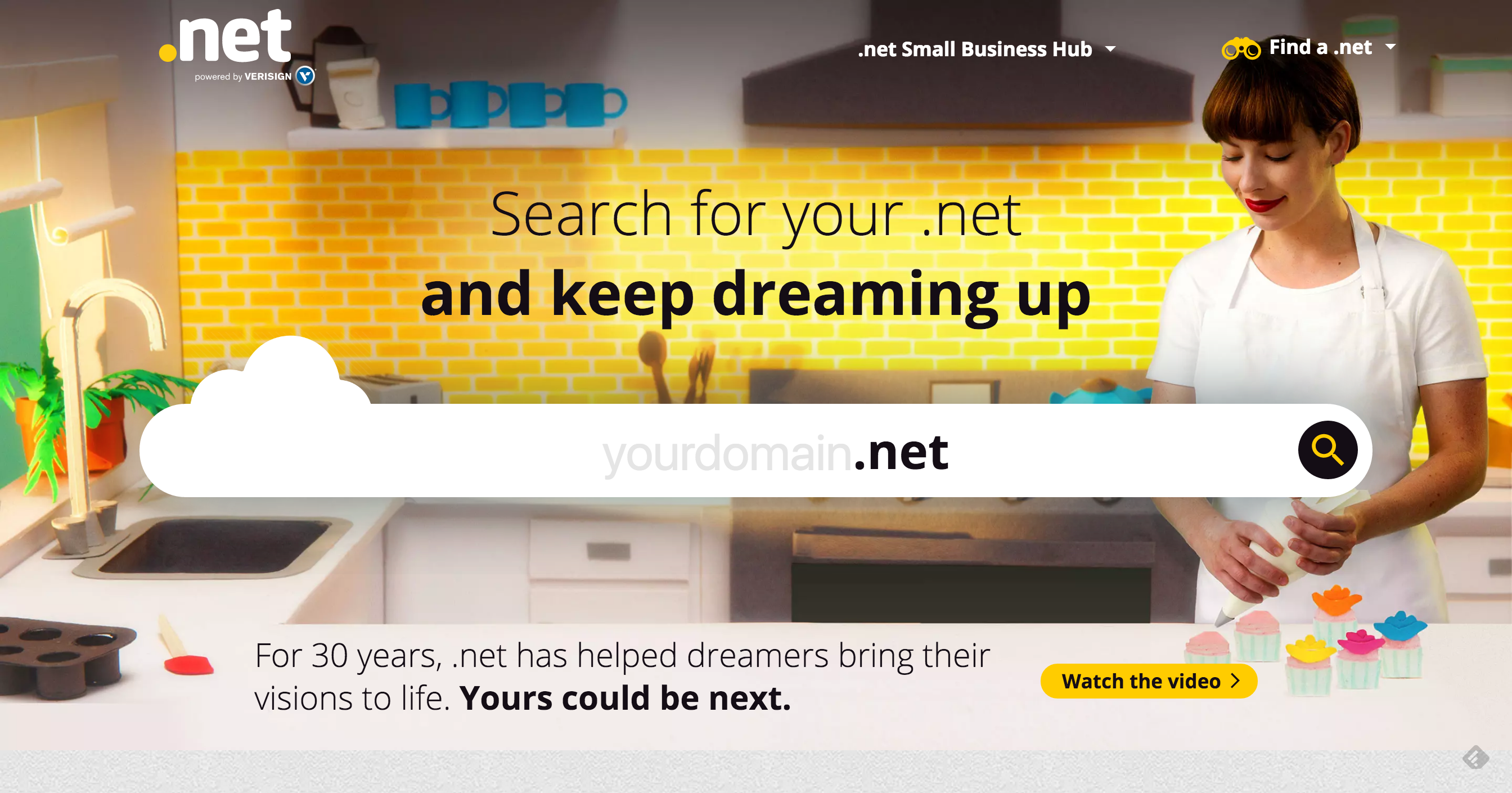 Watch the video above to see what it means to "Keep Dreaming Up." In this stop motion short, you'll see the journey of one small business owner and the evolution of her business dream growing from her kitchen to her very own storefront.
For more, don't forget to also follow .net on the Your Dot Net Facebook page.