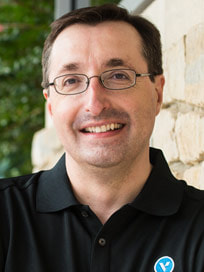 Michael Kaczmarek heads product management and marketing for Verisign's Security Services product suite. He is responsible for developing the vision, strategies, and tactics for the successful launch and expansion of products into new and existing markets.
Michael has been with Verisign for more than 16 years and has served in various capacities including director of the program management organization, technical operations manager and account manager. Prior to joining Verisign, Michael was a systems engineering manager for Lockheed Martin in charge of their Solid Rocket Motor Disposition in Russia Program. He has also worked as an environmental engineer at Tetra Tech, Inc. and an engineer at SRS Technologies.
Michael is a certified project management professional and certified professional engineer. He holds a Bachelor of Science in aerospace engineering from the University of Maryland, College Park, A. James Clark School of Engineering and a Master of Engineering in environmental engineering from Johns Hopkins University, Whiting School of Engineering.
---
Blog posts by Michael