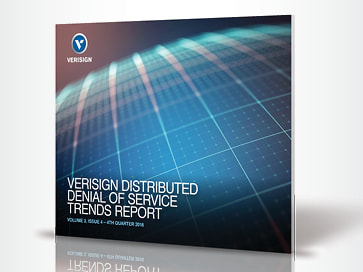 Verisign just released its Q4 2016 DDoS Trends Report, which represents a unique view into the attack trends unfolding online, through observations and insights derived from distributed denial of service (DDoS) attack mitigations enacted on behalf of Verisign DDoS Protection Services and security research conducted by Verisign iDefense Intelligence Services.
Overall, average peak attack sizes in 2016 were larger than in previous years. Verisign observed a 167 percent increase in average peak attack size (16.1 Gigabits per second (Gbps)) — compared with 2015 (6.02 Gbps).
The largest and highest intensity DDoS attack observed by Verisign in Q4 2016 was a multi-vector attack, which peaked at over 125 Gbps and around 50 Million packets per second (Mpps). The attack was notable because attackers were persistent, sending attack traffic on a daily basis for almost an entire month. The attack consisted of Domain Name System (DNS) Reflection and Internet Control Message Protocol traffic and the attackers switched periodically to TCP SYN and TCP Reset floods peaking at approximately 70 Gbps and 50 Mpps. The attack also included floods of IP fragments to increase the volume of the attack.
Key DDoS trends and observations
Eighty-six percent of the DDoS attacks mitigated by Verisign in Q4 2016 employed multiple attack types. Sixty-five percent of DDoS attacks mitigated by Verisign in Q4 2016 utilized three or more different attack types.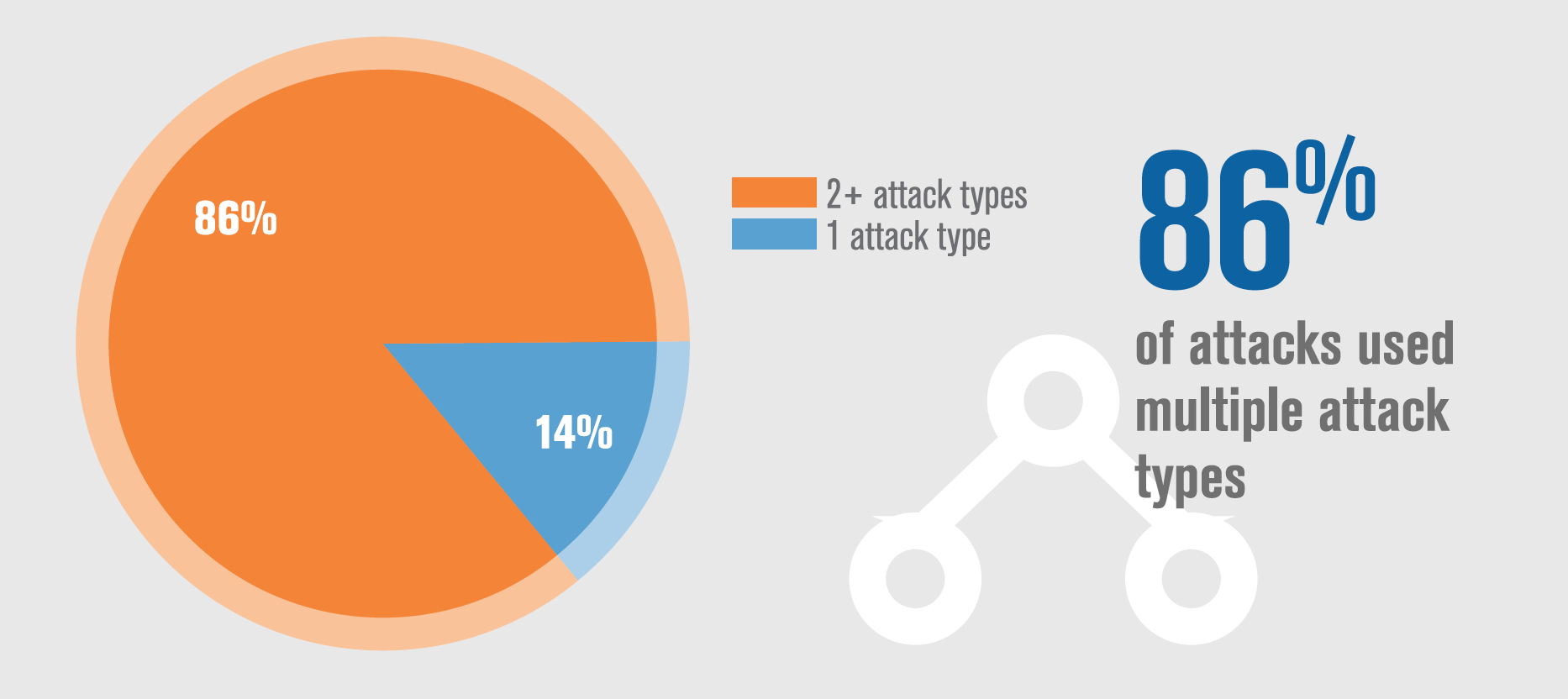 More than 50 percent of customers who experienced DDoS attacks in Q4 2016 were targeted multiple times.
Fifty-two percent of DDoS attacks were UDP floods.
The IT/Cloud/SaaS industry, representing 49 percent of mitigation activity, was the most frequently targeted industry for the ninth consecutive quarter. The Public Sector industry experienced the second highest number of DDoS attacks, representing 32 percent of mitigation activity.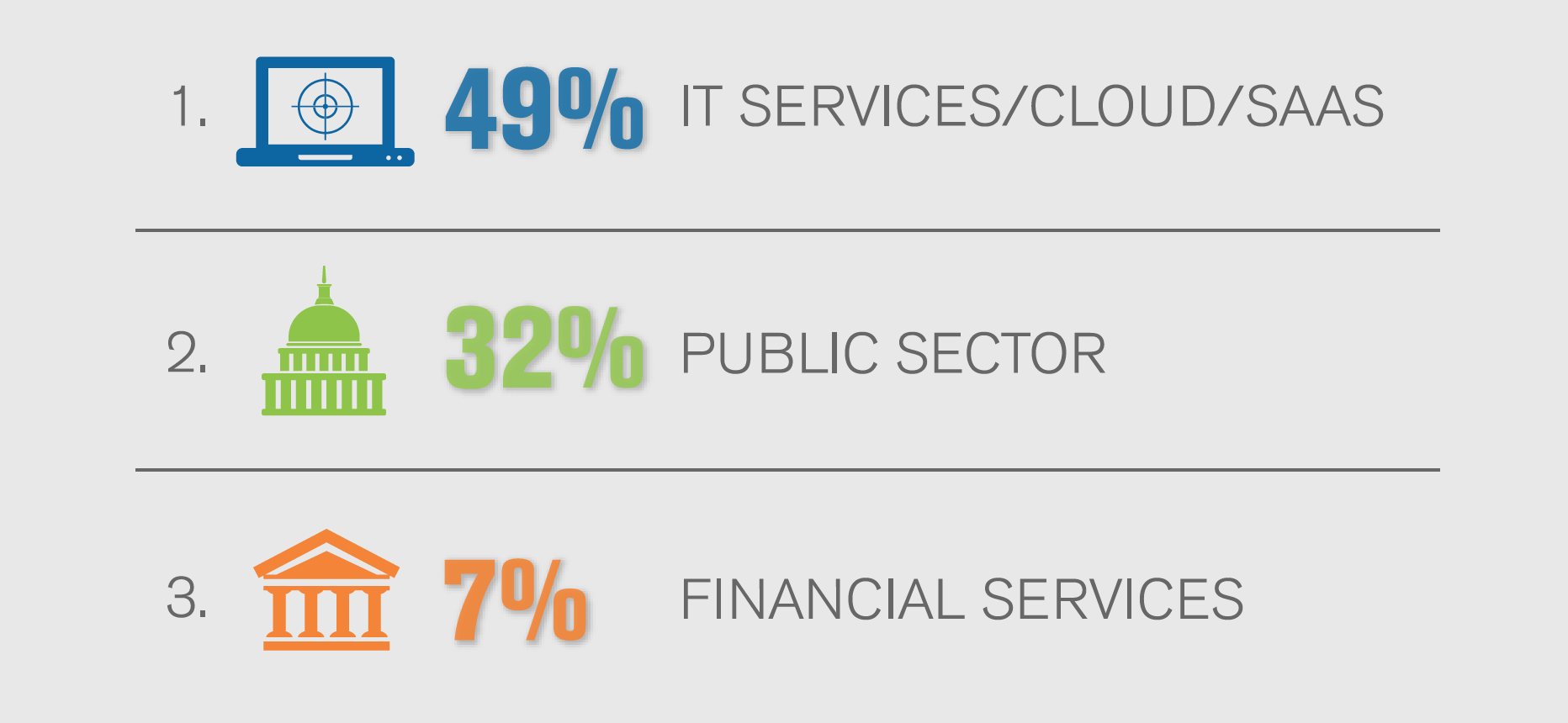 This is the highest percentage of DDoS attacks against the Public Sector since the inception of the Verisign DDoS Trends Report in Q1 2014.
For more DDoS Trends in Q4 2016, download the full report, and be sure to check back in a few months when we release our Q1 2017 DDoS Trends Report.