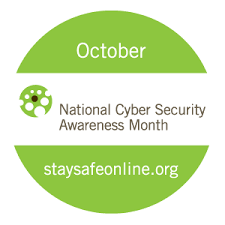 Cybersecurity is no longer a concern for just IT and security professionals. Recent breaches at organizations like Sony, Target, JP Morgan Chase, and numerous U.S. government entities have brought the issue of cyber-attacks very close to home. If you bank online, use your debit card at a local store or engage in any activity that relies on an Internet-connected system, you are at risk.
As part of
National Cyber Security Awareness Month
(NCSAM), Verisign is joining with organizations and companies around the country to promote online safety and champion a safer, more secure and trusted Internet. Every week in October, we'll share research and online safety tips from our resident cybersecurity experts via our
blog
and
LinkedIn
,
Facebook
and
Twitter
posts.
The Lifecycle of a Cyber-Attack
To kick things off, we start with the basics. To understand and protect yourself from a threat, it's important to know who the bad guys are and their methods of attack. What's the difference between a Trojan Horse and a virus? Besides financial gain, why else would you be a target for a hacker? Take a look below at our new infographic to learn more about the lifecycle of a cyber-attack: the actors, their motivations, the tools and vulnerabilities they use, and the harmful consequences you might endure as a victim.
3 Ways to Stay Safe
Today's cyber threat landscape continues to grow and evolve, but learning the essentials can help you stay safe online. Here are a few tips that may help you to prevent becoming a victim of a cyber-attack:
1. Keep a Clean Machine
Keep your software up to date and set up automatic updates
Use security software to scan your computer and mobile devices, and don't forget about external devices like USBs
2. Protect Your Personal Information
Create a strong and unique password for each of your online accounts and change them regularly
Make sure your privacy settings on websites and social media are set to how – and with whom – you'd like to share information
3. Connect with Care
Think before you click. If an email, social media post or ad looks suspicious, avoid it
Use secure websites, especially when banking or shopping online – Look for "https://" in the Web address to help ensure you're in a secure session
Use a secure Internet connection at home. Connect to a trusted DNS network, like Verisign Public DNS
Share the Message
Being a good digital citizen is our shared responsibility. We invite you to be a part of the conversation. What are some of the ways you protect yourself and your online assets from today's ever-evolving cyber threats? Lend your voice to this month's efforts and share via your social media channels using #CyberAware.